Portfolio Insights
Blackstone Quarterly Catch-Up: Confidence in the Path Forward
From record fundraises to new ESG programs, read on to learn more about the key transactions and initiatives that have defined the last few months at Blackstone. 
---
As we move towards year-end, the economic outlook remains uncertain, and the COVID-19 pandemic continues to create enormous challenges. At Blackstone, our investors have continued to place their trust in us to help them navigate this difficult market backdrop. We've sought to deliver on their behalf through our focus on thematic investments in resilient, high-growth sectors such as logistics, life sciences and digital infrastructure, as well as the resources we dedicate to strengthening our portfolio.
Read on to learn more about the key transactions and initiatives that have defined the last few months at Blackstone.
---
Highlights from our portfolio
Record investment pipeline. Around the world, we are increasingly seeing interesting opportunities emerge. We've committed $19 billion to pending deals since the start of the third quarter – the largest outstanding commitment pipeline in the firm's history.
Supporting innovation in life sciences. Blackstone Real Estate's $14.6 billion recapitalization of BioMed Realty, a leading provider of life sciences real estate, will generate $6.5 billion of cumulative profits for our limited partners while allowing them to stay invested in the business long-term. We are also supporting the development of innovative medicines and technologies through our dedicated life sciences platform, which closed several new investments in the third quarter, and other businesses across the firm.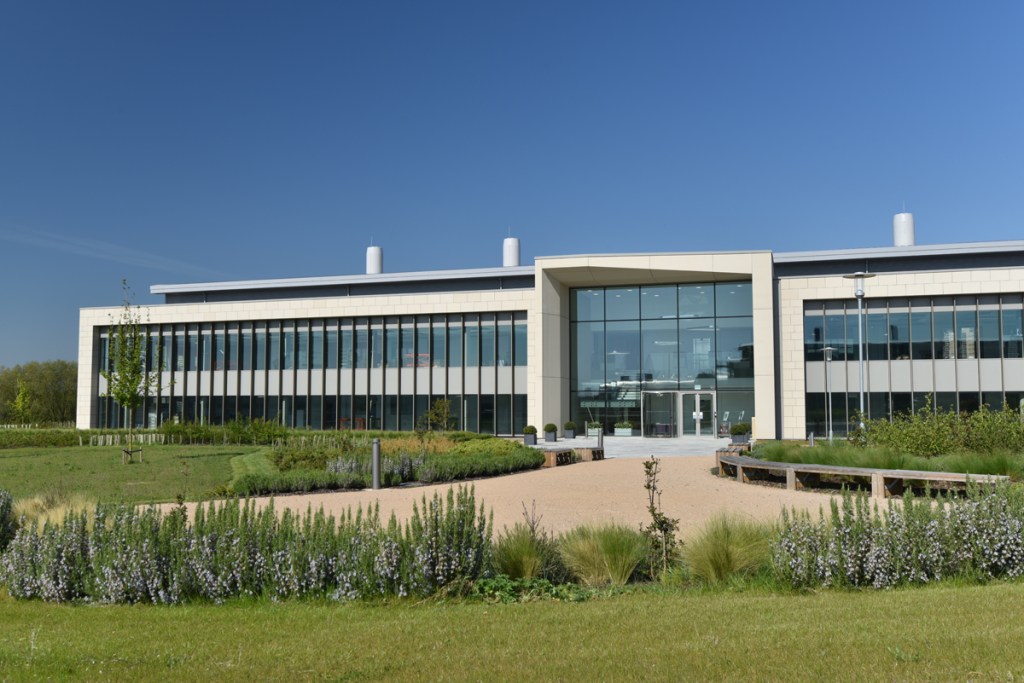 Building businesses and promoting job creation. During our ownership of Cheniere – our largest-ever investment in the energy sector – the company became the largest exporter of natural gas in the United States, creating 5,000 jobs in the process. In September our energy business sold their stake for $7 billion, one of our most profitable transactions to date.
Advancing renewable energy. Our credit business committed $250 million to fund ClearGen, a new portfolio company that will finance and own distributed and sustainable energy infrastructure assets. ClearGen is one of several renewable energy investments we've made this year across the firm.
---
Strong fundraising despite challenging backdrop
Industry-record assets under management. Blackstone's assets under management (AUM) reached $584 billion as of the end of the third quarter, a record for our industry. Our limited partners entrusted us with $63 billion of inflows in the first nine months of 2020, despite the challenging environment.
Largest-ever real estate debt fund. We closed the fourth vintage of this strategy, BREDS IV, at $8 billion of total capital commitments. The raise is the latest example of the strong investor demand for credit products, coupled with the power of the Blackstone brand.
Long-term partnership. We raised $8.2 billion for the second vintage of our Core Private Equity strategy, which invests in established, market-leading businesses. Over 70% larger than its predecessor, this fund represents the largest-ever raise of third-party capital for this type of long-dated strategy, which we helped pioneer.
Expanding our ESG efforts
In September, we announced a 15% emissions reduction target across new investments where we control energy use – a natural extension of over a decade of energy efficiency efforts, which benefit both the environment and our companies' bottom line.
More recently, we announced two programs focused on diversity: a new target of at least one-third diverse representation on portfolio company boards for new control investments, starting in the US and Europe; and our Career Pathways program, which aims to expand employment opportunities and increase career mobility for people from underserved communities.
---
In today's challenging environment, we believe we can continue to deliver on our investors' behalf by staying focused on high-conviction themes, taking a long-term perspective on our investments, and making our portfolio more resilient. And by promoting ESG across our companies and assets, we're able to both strengthen their operations and make a lasting positive impact on our communities.