Portfolio Insights
Empowering European Entrepreneurs with Mollie's Payment Service Solutions
Blackstone's investment in Mollie, a next-generation payment services provider, aims to accelerate the company's rapid growth and empower business owners across Europe.
---
In the last several decades, the rise of e-commerce has driven a revolution in retail. No longer limited by the proximity or inventory of brick-and-mortar stores, consumers can now purchase what they want, when they want it, without leaving their homes. COVID-19 has only accelerated that trend, making shopping online not merely a convenience, but a necessity.
At the core of e-commerce is processing payments online. Currently, approximately 85% of e-commerce transactions in Europe flow through banks and other legacy payment service providers. The process of setting up and receiving digital payments through these incumbent players can be time-consuming and costly, particularly for small and medium sized businesses ("SMBs"), who often lack the resources to build more efficient digital infrastructure for payments.
Mollie, a next-generation payment services provider, works to fill this gap. The company provides SMBs across Europe with innovative, user-friendly solutions to process and receive payments. Within minutes, businesses can integrate all major payment methods – from global and local credit cards to digital tools like PayPal and Klarna – into one unified checkout experience. Alternatively, they can use Mollie's flexible API to develop their own payment product. This efficiency equips SMBs to compete on a larger scale, matching and even exceeding the smooth checkout experience digital giants are able to deliver.
Mollie's rapid growth speaks to the quality of its service: today, Mollie serves over 120,000 monthly active merchants of all sizes on the continent. In 2020, Mollie processed more than 10 billion Euros in transactions and is on track to handle more than 20 billion Euros during 2021. By partnering with Mollie, we aim to accelerate this growth while empowering business owners across Europe.
Blackstone Growth (BXG) plans to leverage its broad bench of operational resources to support Mollie's transformation into the payment service provider of choice for the $1.3T European e-commerce market. We're helping the company's leadership team work through their key decisions as they scale their product, their people and their partners.
By making online payment processing effortless, Mollie enables entrepreneurs to focus on their core mission: delighting their customers with their respective products and services. The company is exceptionally well-positioned to benefit from the e-commerce explosion. We are actively working with Mollie to bring the full reach and resources of Blackstone help the company grow to be the pan-European champion.
---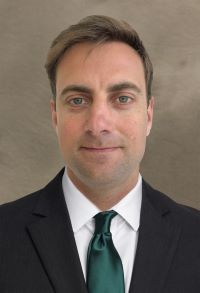 Paul Morrissey is based in London and leads Blackstone Growth in EMEA. Prior to joining Blackstone in 2021, Paul was a partner at Battery Ventures, focusing on later-stage software investments. From 2012 to 2016, Paul was based in Battery's San Francisco office before moving to London in 2016 to open Battery's presence in Europe. Paul was involved on the boards of Battery portfolio companies Guardsquare, InCloudCounsel, PageUp, PrimeRevenue, Quinyx, Shippeo, Intacct (acquired by Sage) and WebPT (acquired by Warburg Pincus). Paul was also involved in Battery's investments in Gainsight (acquired by Vista Equity Partners) and Nitro (ASX:NTO).