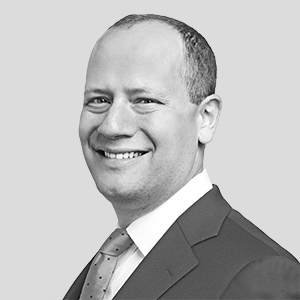 Michael Shapiro is a Managing Director of Government Relations for Blackstone, with a focus on infrastructure investments and projects.
Before joining Blackstone, Mr. Shapiro was Deputy Assistant Secretary for Economic Policy at the U.S. Department of Transportation. Prior to joining the Biden Administration, Mr. Shapiro was a founding team member and Vice President at Sidewalk Infrastructure Partners (SIP), a company backed by Alphabet (the parent company of Google) and Ontario Teachers' Pension Plan (OTPP) that owns, acquires, and invests in advanced infrastructure, where he was responsible for the origination, diligence, and execution of investments, as well as public-private partnerships, government relations, and external communications. He previously led economic policy for Hillary Clinton's 2016 Presidential campaign, and served in roles in economic policy at the White House and Executive Office of the President in the Obama Administration.
Mr. Shapiro holds a B.A. from the Princeton University School of Public and International Affairs, and a J.D. from Yale Law School.