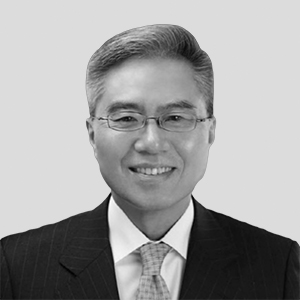 Yung-ku Ha is a Chairman and Representative Director of Blackstone Advisors Korea Limited.
He is responsible for advising and supporting Blackstone's investment and investor relations business in Korea.
Before joining Blackstone, Mr. Ha worked at Citigroup Korea as Chairman and CEO, and then became Chairman of Korea Federation of Banks.
He is currently a Chairman on the board of directors for SK Hynix and previously worked as a Chairman on the board of directors at Mirae Asset.
He received a BA in Economics from Seoul National University and received his MBA from Kellogg School.