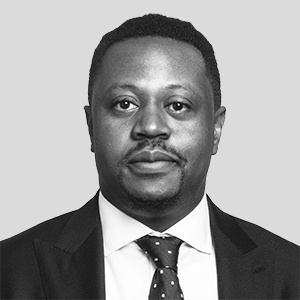 Akin Akinrinade is a Managing Director of the Hedge Fund Solutions Group. Mr. Akinrinade is involved in the the day-to day trading operations for the Hedge fund Solutions Group's direct trading strategies and the design and implementation of the operational infrastructure supporting the Hedge Fund Solutions business.
Before joining Blackstone in July 2019, Mr. Akinrinade was a  Partner & Director of Operations for Antecapio Investment Partners, a multi-manager/multi-strategy hedge fund  startup. Prior to that he was the Global Head of  Operations for TPG-Axon Management LP, a fundamental long/short equity hedge fund.
Mr. Akinrinade received his Bachelor's degree in Information Systems with a minor in Mathematics from the Zicklin School of Business, Baruch College, where he graduated summa cum laude.