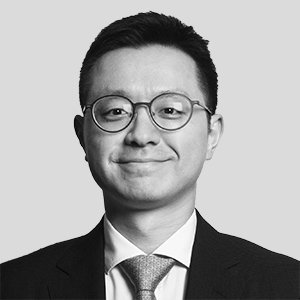 Yong Bum Cho is a Senior Vice President in Blackstone Insurance Solutions. Mr. Cho is involved in the development of the quantitative models and risk management platform.
Before joining Blackstone, Mr. Cho was an Assistant Director at AIG. He was responsible for alternative portfolio modeling, internal capital charge derivation, and ALM scenario generation, and was actively involved in the Blue Marble Micro-insurance initiative as a statistician. Previously, Mr. Cho was a USD interest rate swap trader at UBS and also worked at Samsung Research Institute of Finance.
Mr. Cho received his BA in Statistics and Economics with summa cum laude from Seoul National University, and a PhD in Statistics from Columbia university.