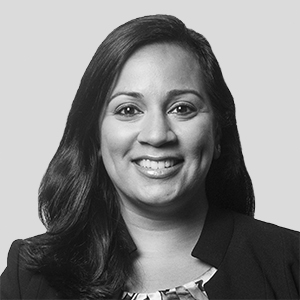 Sarita Jairath is a Managing Director in the Real Estate Institutional Client Solutions Group, based in New York.
Prior to joining Blackstone, Ms. Jairath worked at Seix Investment Advisors, where she was a Managing Director overseeing investor relations and marketing activities for the firm's Leveraged Finance platform. Before joining Seix, Ms. Jairath was an Executive Director at JPMorgan, overseeing Credit Manager Research within Asset Management Solutions. Prior to JPMorgan, Ms. Jairath worked at Goldman Sachs as a Vice President within the Capital Markets group of the Investment Management Division.
Ms. Jairath received a BBA in Finance and Marketing from Emory University and an MBA from Columbia Business School.