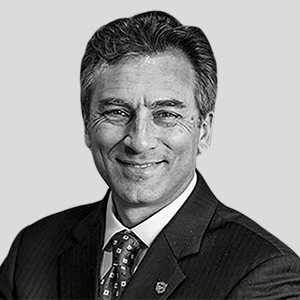 Roberto Caccia is a Managing Director and Chief Risk Officer for Hedge Funds Solutions Group (BAAM), and Blackstone Credit (BXC).
Before joining Blackstone, Mr. Caccia worked as Faculty Director of the Burridge Center for Finance at the University of Colorado Boulder, Leeds School of Business. Mr. Caccia founded High Peaks Advisors, a risk management consulting firm. Prior to that, he was a Managing Director at Goldman Sachs, with experience in commodities, credit derivatives and risk management; while at Goldman, he created and led the counterparty risk management team for the firm's global trading business. Before Goldman, Mr. Caccia was a Business Analyst at McKinsey & Co, after beginning his career as a Lieutenant in the Italian Air Force.
Mr. Caccia completed his MBA at the MIT Sloan School of Management with an emphasis in Financial Engineering, and holds a PhD in Electrical Engineering from the Università La Sapienza in Rome.