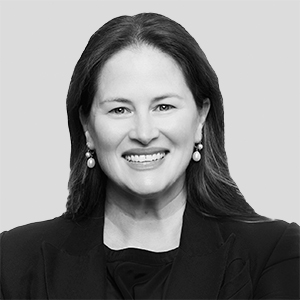 Nina James is a Managing Director and Head of Asia ESG for Blackstone Real Estate. Nina is responsible for the design and delivery of the global RE ESG strategy as it pertains to the Asia Pac region, including 15% emissions reduction programme and broader sustainability programmes across the RE Asia business. These include investor, staff, industry, and asset engagement programmes across the region.
Before joining Blackstone, Nina was the GM Responsible Investment and Corporate Sustainability for Investa Property Group.
Nina sits on the Australian UNPRI Advisory Committee, the International WELL Building Institute WELL Portfolio Advisory Group, the ULI Australia Executive Counsel, and the Oceania GRESB Advisory Committee. Nina holds a Bachelor Degree in Landscape Architecture and a Masters Degree in Environmental Management from the University of New South Wales and a Certificate in Sustainable Finance from Columbia University, NY.