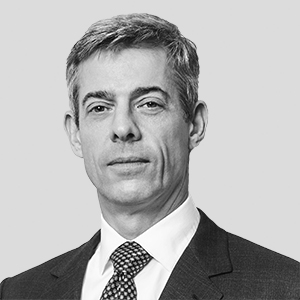 Neil P. Simpkins is an Executive Advisor to Blackstone. Previously he was a Senior Managing Director in in the Private Equity Group. He was involved in the global responsibility for portfolio management activities and investments in the healthcare services, packaging, and industrial sectors. Since joining Blackstone in 1998, Mr. Simpkins has led the acquisitions of TRW Automotive, Vanguard Health Systems, TeamHealth, Apria Healthcare Group, Summit Materials, Gates Corporation and Change Healthcare.
Before joining Blackstone, Mr. Simpkins was a Principal at Bain Capital. While at Bain Capital, Mr. Simpkins was involved in the execution of investments in the consumer products, industrial, healthcare and information industries. Prior to joining Bain Capital, Mr. Simpkins was a consultant at Bain & Company in the Asia Pacific region and in London. Mr. Simpkins is also Chairman of Americans for Oxford, Inc., Oxford University's primary charitable organization in North America and is a trustee of the Brooklyn Museum.
Mr. Simpkins graduated with honors from Oxford University and received an MBA from Harvard Business School. He currently serves as a Director of Gates Corporation, Apria Healthcare Group, Change Healthcare and TeamHealth.