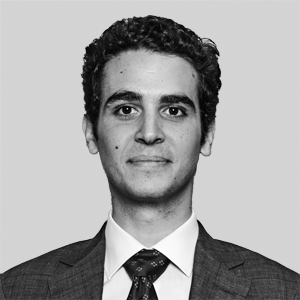 Moez Gharbi is a Managing Director for Blackstone Growth (BXG) based in London. Mr. Gharbi focuses on investing in growth companies across Europe, with a particular focus on the financial technology and consumer sectors. Since joining BXG in 2020, he has been involved in several transactions, including Oatly, Epidemic Sound, Mollie, Relex and Celonis.
Mr. Gharbi joined Blackstone in 2012 and was a member of the Private Equity team prior to moving to BXG. Within the Private Equity group, Mr. Gharbi was focused on buyout transactions in Europe and was involved in multiple Private Equity portfolio companies including Stow, Scout24, Tangerine and ICS.
Mr. Gharbi earned master's degrees in Management Studies from both HEC Paris and the MIT Sloan School of Management.