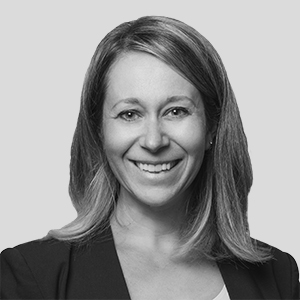 Kelley Morrell is Head of Asset Management within Blackstone's Private Equity businesses. In this role, she oversees the U.S. team of asset managers for Blackstone Capital Partners and a global team for Blackstone Tactical Opportunities and Blackstone Growth. Kelley and her team are responsible for creating and driving value-added initiatives alongside the investment team for our private equity strategies. She is also involved in the ongoing management and oversight of these group's investment portfolios. Since joining Blackstone in 2017, Ms. Morrell has been involved with several Blackstone investments across industries and business strategies. She is currently a director of Spanx and of Centric Brands, where she serves on the audit and compensation committees. She previously was a Director of Lombard International and of Bumble, where she served on the compensation committee and acted as Interim President. Ms. Morrell is also the Co-Chair of the Blackstone Women's Initiative Taskforce.
Before joining Blackstone in 2017, Ms. Morrell served as Executive Vice President and Chief Strategy Officer at CIT Group and was a member of the Executive Management Committee. Prior to that, Ms. Morrell served in the Obama Administration, where she oversaw the taxpayers' investments in Chrysler Financial and Chrysler Group. Ms. Morrell previously worked as an Associate at Hellman & Friedman where she was involved in the evaluation and execution of private equity transactions, and in investment banking at Goldman, Sachs & Co. in its Financial Institutions Group.
Ms. Morrell graduated magna cum laude from Harvard College and received her MBA with distinction from Harvard Business School.