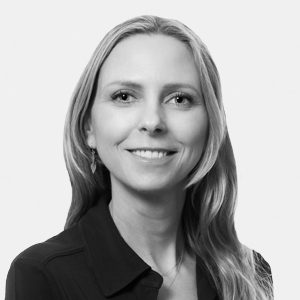 Ms. Gunne is a Principal and provides portfolio management support for European CLOs and funds. Previously, she was responsible for overseeing financial reporting and financial analysis for LCS's European CLOs and European funds and accounts.
Prior to joining Blackstone Credit, then known as GSO Capital Partners, in 2014, Ms. Gunne was a Senior Business Analyst responsible for on-boarding new clients trading alternative investments and derivatives at Citi. Previously, Ms. Gunne worked at Merrill Lynch as a Senior Operations Analyst providing trade support for mutual funds. Prior to that, she held multiple project management roles before to beginning her career as an account analyst at Accenture.
Ms. Gunne received a Bachelor of Arts in Psychology from University College Dublin and a Masters of Business Studies in Finance with first class honours from Michael Smurfit Graduate School of Business.  She is a CFA Charterholder and holds a Certificate in Investment Performance Management.