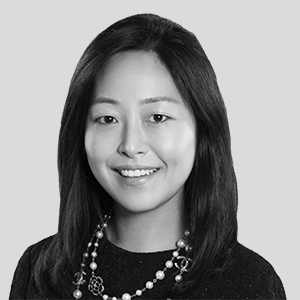 Julie Chang is a Managing Director in the Institutional Client Solutions Group.  She is involved with capital raising efforts for Hedge Fund Solutions (BAAM).
Before joining Blackstone, Ms. Chang was a Managing Director and COO, Asia for Balyasny Asset Management where she was involved in managing Balyasny's key investor relationships in Asia and overseeing the firm's Asia offices.  She was also a member of Balyasny's Management Committee and Women's Leadership Committee.  Prior to Balyasny, she was an Executive Director at PAG and Head of Investor Relations at Azentus Capital in Hong Kong.  Prior to Azentus, she worked in Investor Relations Business Affairs at D.E. Shaw in New York.  She was also an attorney at Davis Polk and Wardwell and an investment banking analyst at Goldman Sachs.
Ms. Chang received a JD from Harvard Law School and a BA, magna cum laude, in Economics from Harvard University.  She is on the advisory council for the Centre for Asset Management Research & Investments (CAMRI) at the National University of Singapore.