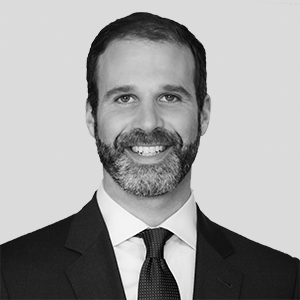 Josh Drazen is a Managing Director at Blackstone, involved in the Product Strategy Group in Private Wealth Solutions.
Before joining the firm he was Head of Credit Product Strategy at BlackRock.  In this role, he was chair of the Credit Product Committee, and was a member of the Credit Executive Committee, Alternatives Product Committee, and Alternatives Distribution Committee.
Previously, Mr. Drazen was a partner at BlueMountain Capital, a diversified alternative investment firm, serving as Head of Product Strategy. Before assuming that role, he was Head of Investor Relations and Client Service. He was a member of the Risk Committee, Valuation Committee, and Fund Management Group. 
Mr. Drazen began his career at McKinsey & Company, followed by corporate strategy roles at Citigroup and JP Morgan. He graduated magna cum laude from the Wharton School at the University of Pennsylvania, where he received a BS in Finance.