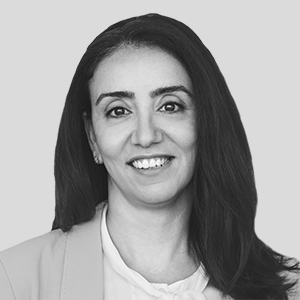 Hala Zeine is a Managing Director in Portfolio Operations, where she is involved with Blackstone's technology portfolio companies on accelerating growth and innovation as well as advising the firm's investment teams in identifying and evaluating opportunities in the technology sector, with a particular focus on the European market.
Before joining Blackstone, Ms. Zeine served as Chief Product Officer for Celonis, a Germany-based global software firm. Prior to Celonis, Ms. Zeine spent almost two decades at SAP, working in corporate executive roles ranging from business development to leading their Digital Supply Chain product business.
Ms. Zeine holds a Bachelor of Applied Science (BASc) from Bentley University.