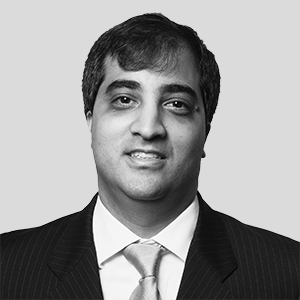 Farez Alibay is a Managing Director in Blackstone Asset Based Finance within Blackstone Structured Finance Group. Mr. Alibay joined Blackstone in 2018 and is involved in credit origination and underwriting.
Previously, Mr. Alibay was a Director of Investments at Guggenheim Life and Annuity Company, where he led direct investments across multiple asset classes including structured products, corporate debt, and equity. Prior to joining Guggenheim, Mr. Alibay held various positions at EARNEST Partners and Lehman Brothers.
Mr. Alibay received a BS in Computer Science from the Illinois Institute of Technology, an MEng in Computer Science from Cornell University, and an MBA from The Wharton School, where he was awarded Robert Toigo Foundation Fellowship. Mr. Alibay is a CFA® Charterholder.