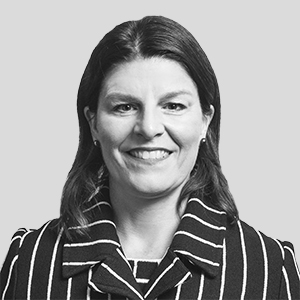 Dera Nevin is a Senior Vice President and Data Policy and Strategy Officer in the Legal & Compliance Group. Ms. Nevin provides guidance and support for Blackstone's privacy, data security, information and data governance and data services functions.
Before joining Blackstone in 2019, Ms. Nevin was Counsel at Baker & McKenzie LLP in the IG and Data Privacy Group, and at Proskauer Rose LLP, where she also served as Director of eDiscovery and Information Governance Services. Prior to that, she has worked as Managing Counsel, eDiscovery at TD Bank Group and in private practice at law firms in Ontario, Canada.
Ms. Nevin received a BA (Hons) and an MA from Queen's University in Kingston, Canada and a JD from the University of Toronto Faculty of Law, where she was elected Valedictorian and served as the co-Editor in Chief of the Law Review.