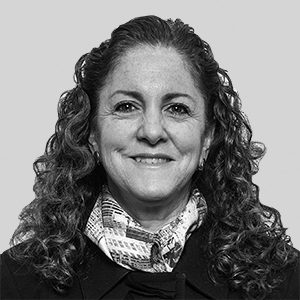 Ms. Remin is a Senior Vice President and a member of Blackstone Credit's Liquid Credit Strategies ("LCS") Business Management team.  Ms. Remin is responsible for liaising with Portfolio Managers, Analysts and IT across the U.S. and U.K.
Prior to joining Blackstone Credit, then known as GSO Capital Partners, in 2014 Ms. Remin was an Account and Engagement Manager at TwoFour where she focused on client relationships, project oversight, and management activities for the firm's systems and consulting clients.  Before that, Ms. Remin was a Consulting and Training Manager at The Frustum Group (acquired by Misys) overseeing global OPICS system implementations. Ms. Remin's earlier experience includes almost a decade at ABN Bank where she was a Vice President and proprietary Foreign Exchange trader in their New York Treasury group.  Ms. Remin began her career at Bank Leumi Trust in New York where she was an Assistant Banking Officer with their Treasury division.
Ms. Remin received a B.A. from Queens College with a major in Economics and a minor in Philosophy.