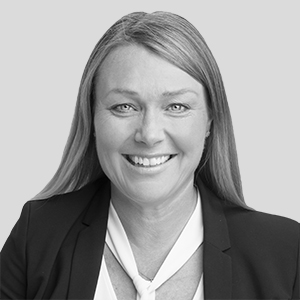 Anna Sharkey is a Managing Director and HR Business Partner supporting Blackstone Credit. In this role, Anna partners with businesses and the global HR team to develop a comprehensive people and talent management strategy, which includes organizational design, training and development.
Before joining Blackstone, Anna was the Global Head of Talent at S&P Global. She was responsible for talent acquisition, succession planning and leadership & career development, as well as HR M&A. She has also held senior HR roles at Barclays, Citi and Enron, working out of Norway, South Africa, UK and US.
Anna earned her BSc in Social Science/Social Work from Lund University, Sweden and her MBA from University of Wales, College of Cardiff, UK.